For the milling and micronizing of solids we have available a broad variety of high-quality milling plants from the top market leaders:
Several jet mills of different sizes
Pin mill
Classifier mill
Areas of application:
Pharma Excipients
Food
Plastics
Additives
Chemical substances
We provide a broad bandwidth of various machinery types and special milling equipment. These can be run variably with compressed air or under inert gas (nitrogen) or even as cryogenic milling process under liquid nitrogen.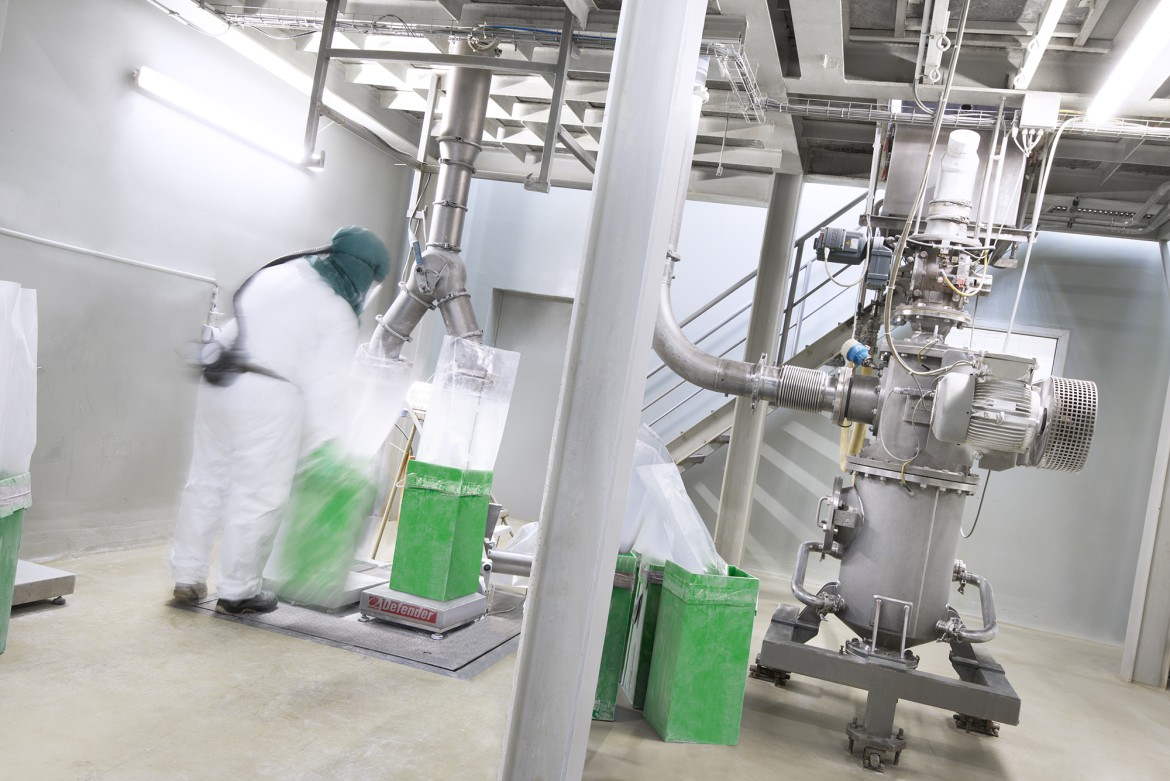 Jet mills for abrasion-free and contamination-free micronization
The Fluidised Bed Opposed Jet Mills are Jet Mills for manufacturing powders with a steep particle size distribution and sharp top size limitation in the range of 2 µm to 120 µm (microns). The grinding is performed by using specially prepared and purified compressed air or inert gas. As a special service we also offer the inert micronization in encapsulated form. The plants are suitable for pressure-shock resistant milling up to 10 bar (overpressure).
The milling on the AFGs is characterized by the following features:
Realization of abrasion-free and contamination-free micronization with steep particle size distribution and sharp top size limitation
Grinding particle sizes between d97 = 2 µm up to 120 µm (microns)
Suitable for the milling of dust-explosive materials (St 0-2)
Only air but no material is directed through the grinding nozzles. Along with the size reduction in the fluidized bed this significantly leads to a wear-free grinding.
The ACU Jet Mills are particularly well suited for grinding temperature-sensitive products. A heating of the product is safely ruled out. This is a fundamental difference of the Jet Mills compared to conventional mechanical grinders with increase of temperature.
The AFGs are easy and reliable to clean and thus offer a high product quality
At ACU all product contacted parts are made of rust resistant and acid resistant stainless steel
Benefits and features that arise from inertisation:
ACU can grind temperature-sensitive products additionally under inert gas.
Inerting benefits a product-gentle grinding.
A high bio-availability of food additives is favoured, inter alia, by inerting during fine grinding.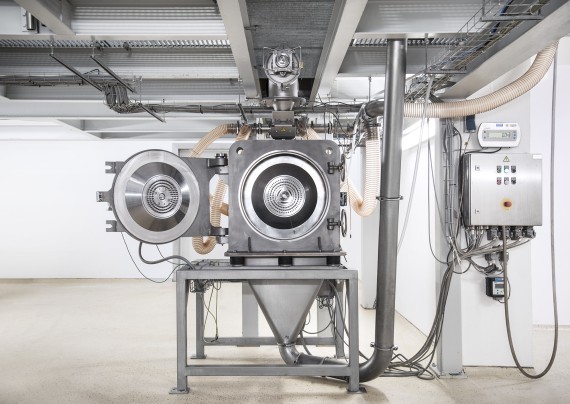 Pin Mill
The Pin Mill GSM 250 is a cryogenic grinding system of the highest quality. The milling plant is made of stainless steel. This also applies to the other system periphery such as the cooling screw conveyor, the filter, etc. The mill can be run with air, inert gas (nitrogen) or in cryogenic mode under liquid nitrogen.
Features of the pulverizing mill:
Two rotating pin discs guarantee high end-product finenesses with small particles in a range of 10 to 500 µm
Grinding of hygroscopic materials by means of gas loop operation with inert gas (nitrogen)
Cryogenic grinding: By using liquid nitrogen viscoelastic materials can be grinded
The plant is suitable for smooth fine grinding of critical substances which tend to adhere to surfaces or caking/ adhesion
The wide chamber housing avoids build-up creation in processing of greasy, oily and sticky materials.
Cold Grinding with the pin mill (Cryogenic Milling)
Cryogenic Milling is a process to reduce particles by means of mechanical force as well as embrittlement of the material by means of cooling by liquid nitrogen. Thus, the fracture behaviour of viscous or elastic materials is transferred into the state that a grinding/ milling is possible.
With the cryogenic method specifically particle fineness can be achieved while maintaining product quality. Cooling of heat sensitive materials with liquid nitrogen during the grinding process prevents their temperature from rising during the mechanical grinding. The usual heating due to the grinding process is prevented which eliminates material melting and sticking.
Cryogenic Milling is suitable for the following substances:
3D printing powders
Ethylene vinyl acetate (EVA)
Plastics, rubber, thermoplastics, elastomers and waxes
Tough and elastic materials
Products with a high oil or fat content, such as nutmeg, oilseed, spices, flavourings
Dust-explosive material, as nitrogen or carbon dioxide produces an inert atmosphere by oxygen displacement which safely prevents fires and explosions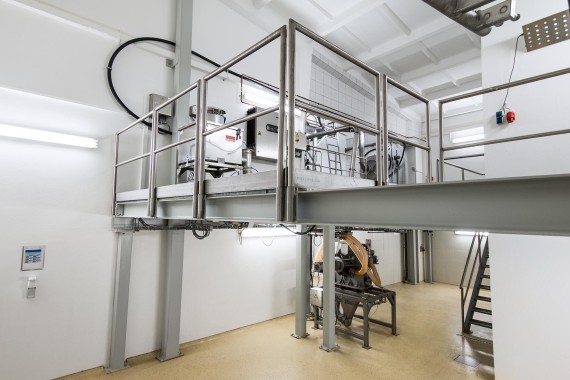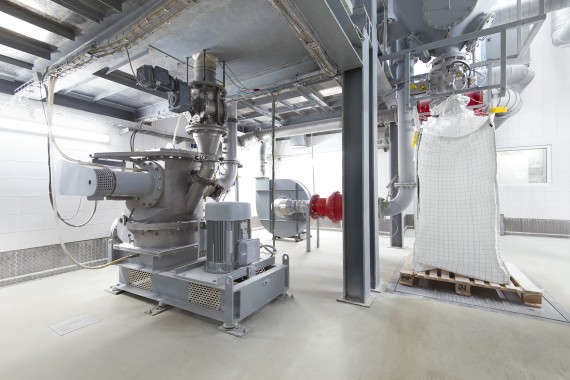 Contract Milling with the Classifier Mill
The 315 ZPS is a mechanial mill with a classifier integrated into the upper part which ensures optimum precision of cut, steep particle size distribution and an exact top cut. The Classifier produces powder qualities free from oversize particles with a size range of less than 5 µm to 200 µm.

Features of the pulverizing mill:
Small particle sizes of d97 = 5 µm to 200 µm achievable
Special fluidization equipment at critical points
Processing of soft materials with Mohs' hardness of up to 3
Millings of dust-explosive materials (St 0-2) are possible
Welded structure in pressure-shock resistant design (up to 10 bar overpressure)
Grinding tools are made of stainless steel
With this plant amounts in campaigns from 5 tons up to several 100 tons can be processed